Hair care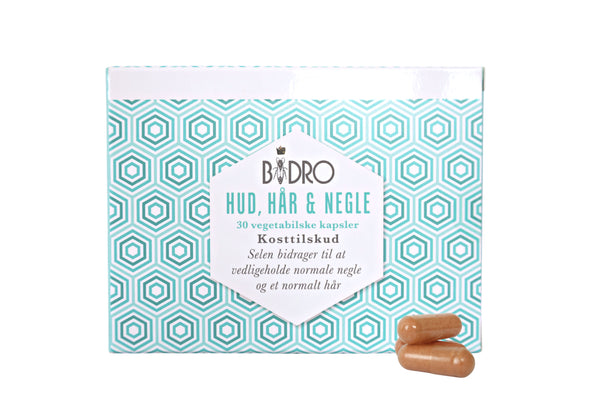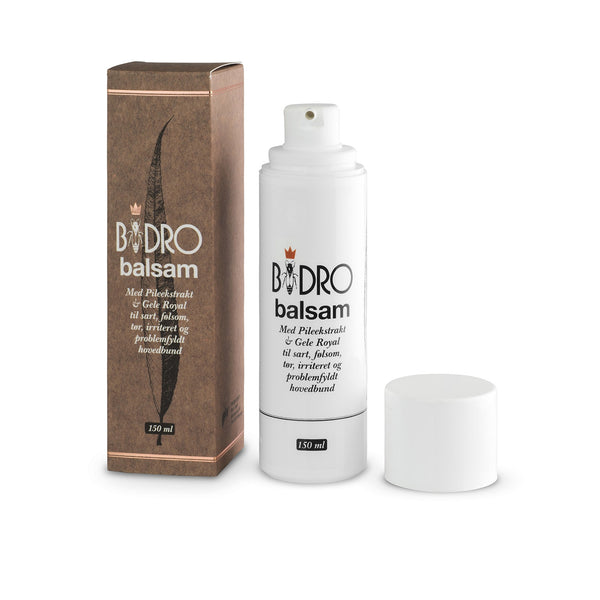 Gentle hair care
If you have a sensitive scalp that may be itchy and irritated, it might be a good idea to take a closer look at your hair care routine. Some hair care products contain harsh chemicals that can make the problem worse. But it's not just harsh hair care products that can provoke an irritated scalp – pollution, one-sided diet, stress, frequent styling and blow-drying, chlorinated water and sunlight can help make the scalp sore, itchy and irritated. By using a gentle shampoo and conditioner, you can help alleviate and treat the bothersome symptoms.
Soothing willow extract
Bidro's hair care products contain, among other things, the natural willow extract, which is known to alleviate the symptoms of a sensitive scalp and relieve itching and irritation. In addition to the beneficial natural ingredient, the hair care products are completely free of environmentally harmful and hormone-disrupting substances and parabens. You can therefore take care of your hair with peace of mind knowing that you are not exposing your scalp or the environment to harsh chemicals. The willow tree has long been a well-known herbal medicinal plant – both the Indians, ancient Greece and the medical scholars of ancient China have used herbal medicine for its positive properties, and now you have the opportunity to try the beneficial willow extract yourself.
Avoid irritated scalp
You may have an irritated scalp if it feels dry and itchy and tender to the touch. You may also experience dandruff, which typically occurs when the skin cells on the outside of the scalp develop faster than normal. Pollution covers the individual hair strands with a film of harmful particles and forms the so-called free radicals, which enter and irritate the scalp. As a result, the hair loses its glow and vitality. When you are stressed, you also release free radicals, which also have the same negative effect on the scalp. You can counter the annoying nuisance by gently cleaning your hair with Bidro's products when you have been in a polluting environment and relieve the symptoms with the beneficial willow extract if the damage has already occurred. In addition, it is a good idea to eat a varied diet, avoid stress, regularly massage the scalp, let the hair hang loosely and freely and protect the scalp with a sun hat when you are in bright sunlight.